We are located at:
1 Heritage Hill Boulevard
Off Nellmapius Drive
Heritage Hill
Centurion
Tel: (012) 003 1395
Email: heritagehillinquiries@trinityhouse.co.za
Heritage Hill Pre-Primary School
Trinityhouse Heritage Hill Pre-Primary School is a Christian school. We are inspired by our faith in Jesus Christ and provide Christian based education. The Christian ethos we have at our little school is not a religion, but rather a lifestyle.
School website: http://www.trinityhouse.co.za/preprimary/heritagehill/
Heritage Hill Preparatory School
Trinityhouse Preparatory School offers a very strong academic programme whilst giving pupils the opportunity to grow and develop through sport and cultural activities.
Trinityhouse is a traditional private school focused on the holistic development of the child. Christian values are fostered in a nurturing environment with Bible education as part of the curriculum.
School website: http://www.trinityhouse.co.za/preparatory/heritagehill/
Back to List of Schools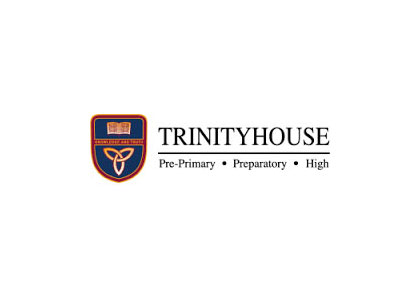 Trinityhouse Heritage Hill Uniform List
TRINITY HOUSE PRIMARY AND SECONDARY UNIFORM
Girls Open Neck Shirt
Boys Primart Short Sleeve Shirt with Badge
Trinity Windbreaker
Trinity High Mens Navy Longs no Elastic
Tinity High Boys Short Sleeve Shirt Button Up
Boys Primary Navy short
Girls Primary Tunic
Trinity Girls Waistcoat
Trinity High Girls Skirt
Trinity Primary Boys Navy Longs With Elastic
Trinity V Neck Jersey
Trinity Blazer
Trinity Sleevless V Neck Pullover
White V Neck Jerseys
Trinity High Girls Navy Slax
Trinity Primary Girls Navy Longs
Light Navy Blazer
Navy Bobby Socks
Navy Ankle Socks
Primary School Tie (NormaL)
Primary Elastic Tie
Matric Tie
HIE Tie
Girls Navy Pantihose
Girls Ladderless Pantihouse
Trinity School Bags with Logo
School Tog Bags with Logo
School Pencil Cases
Stickmaster Fabric
Stickmaster Pockets
Prefect Pockets
Honore Et Labore Blazer Pockets

TRINITYHOUSE SPORTS
Gilrls Hockey Shirt
Boys Hockey Shirt
Rugby Jersey
Rugby Socks
Girls Hockey Socks
Trinity Cricket Socks
Softball Slax
Netball Tunics
Netball Socks
Gilrls Primary Swimsuits
Girls High Swimsuits
Boys Primary Swimsuits
Boys High Swimsuits
Girls High Netball Skirts
Boys Primary Athletic Vest
Trinity Cap
Trinity Sun Visor
Trinity Navy Rugby Shorts
Girls Primary Athletic Vest
Girls High Athletic Vest
Trinity Full Tracksuits
Trinity Drama Tshirts
Boys High Athletic Vest
Coverdale House Shirts
Tyndale House Shirts
Wycliff House Shirts
Board Shorts
Gym Shorts
Trinity Golf Shirts
Girls Tennis Shirt
Boys Tennis Shirt
Boys Tennis Shorts